Presentation
---
Advisory & Investments

Europe Offering is a reference player in the field of capital markets transactions for small & midcaps companies in France.
Our ability to be constantly innovative in financial engineering has allowed the rise of successful financial instruments such as the OBSAAR (bond with redeemable warrants attached) and the OCABSA (convertible bond with warrants attached) and various instruments rooted in the US PIPE market.
The partnerships we have formed with several institutional investors, especially in the US, place Europe Offering in a privileged spot as regard to financing transactions involving European companies and American capital. This transatlantic bridge that we keep strengthening and enriching is a guarantee for our awareness of the market trends and of the mindset and expectations of US investors.
Since its inception, Europe Offering is proud of its independence, which it maintains at the service of its clients, investors or issuers.
Thanks to an exclusive positioning on transactions involving publicly listed companies, we have developed a strong and renown expertise on all aspects related to capital markets: capital increase, bond issue, convertible bond issue, public offer, debt and other securities restructuring, etc. These skills cover the financial topics so much as the regulatory ones.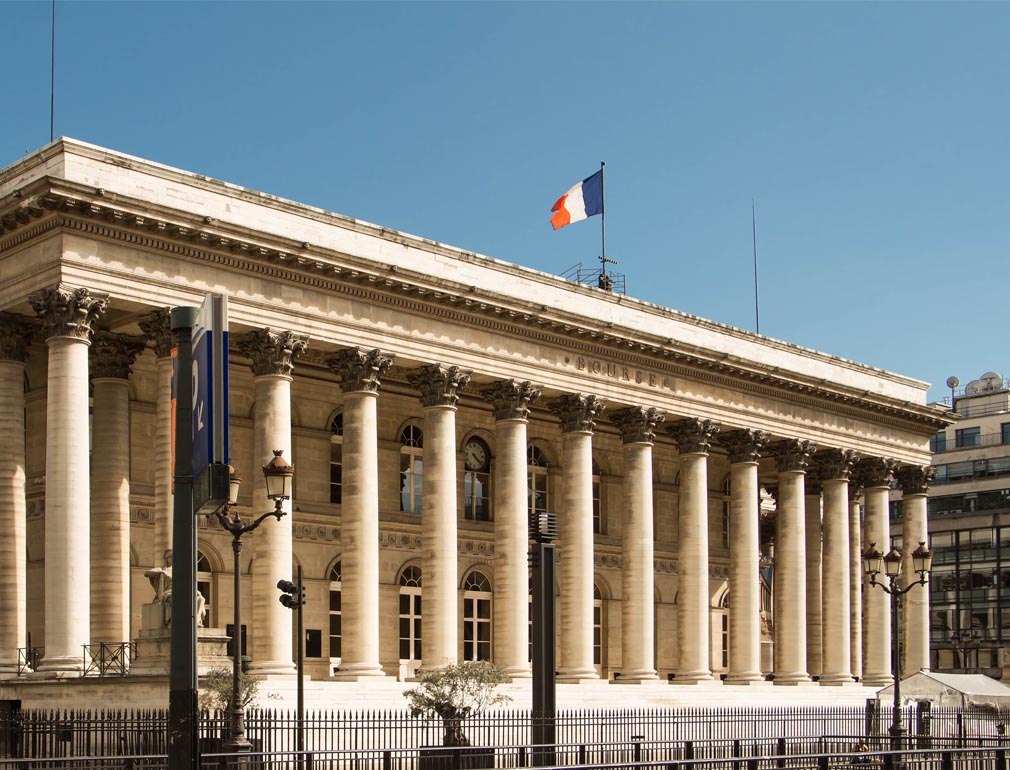 Key figures
---
Advisory to investors
---
Within our activities of advisory to investors, our clients are investment companies and investment funds with diversified investment strategies: long/short equity, convertibles, structured credit, etc. These investors seek investment opportunities primarily in innovative technology sectors: biotech, medtech, cleantech, IT, […]
Why these investors trust us:
– our ability to spot opportunities and to analyse the companies and their development perspectives,
– our presence in the French market ecosystem allowing a strict follow-up of regulatory evolutions […],
– our expertise in the structuring and implementation of sophisticated transactions, guarantee of innovation and proactivity,
– our facilitator/mediator role, doing the in-between with issuers all along the process: structuration, negotiation, implementation and monitoring.
Why the companies appreciate our involvement:
– we are a single interlocutor, aware of financial and regulatory constraints applicable in France,
– we have a facilitator/mediator role, doing the in-between with issuers all along the process: structuration, negotiation, implementation and monitoring,
– we have a clear vision of market practices in the US.
Advisory to issuers
Within our activities of advisory to companies, we bring our expertise on all topics related to financial markets:
– fundraisings,
– public offers,
– securities restructuring,
– managers' incentives, […].
We assist you through the whole process: defining of the terms of a transaction in line with your goals (financing, refinancing, […]), implementation through coordination of the stakeholders (lawyers, auditors, independent experts, share agents, financial communication agencies, etc.), discussion with the regulatory authorities in relation with the drafting of the documentation (prospectus, securities note, press releases).
Our value added:
– an expertise in the structuring and implementation of sophisticated transactions, guarantee of innovation and proactivity,
– a strong experience of all financial instruments allowing selection of the best scheme (shares, bonds, convertible bonds, warrants, […])
– a role of global coordinator providing connection between all players involved (company, advisors, regulatory authorities)